Documentaries
Memory Project 1956/2021
1956 was the real year I was born.
More than 60 years after the Hungarian Revolution of 1956, eyewitnesses to the first and most significant uprising against the tyranny of the Soviet Union share their personal stories of survival and resilience. 'Memory Project' is a compilation of life-history interviews conducted by Andrea Lauer Rice and Réka Pigniczky for the eponymous Memory Project Archive that they founded in 2015. Spanning 10 countries and three continents, the online archive currently houses over 150 interviews.
The compilation film, created to mark the 65th anniversary of the revolution, includes compelling stories by those who fled to the West in 1956, primarily to the U.S. The cast comes from all walks of life – from the owner of the most popular Hungarian restaurant in Washington, D.C. to Richard M. Daley's personal photographer to the co-founder of Intel. They describe the years leading up to the revolution, the uprising itself, how they made the decision to flee their homeland and what 1956 still means to them today.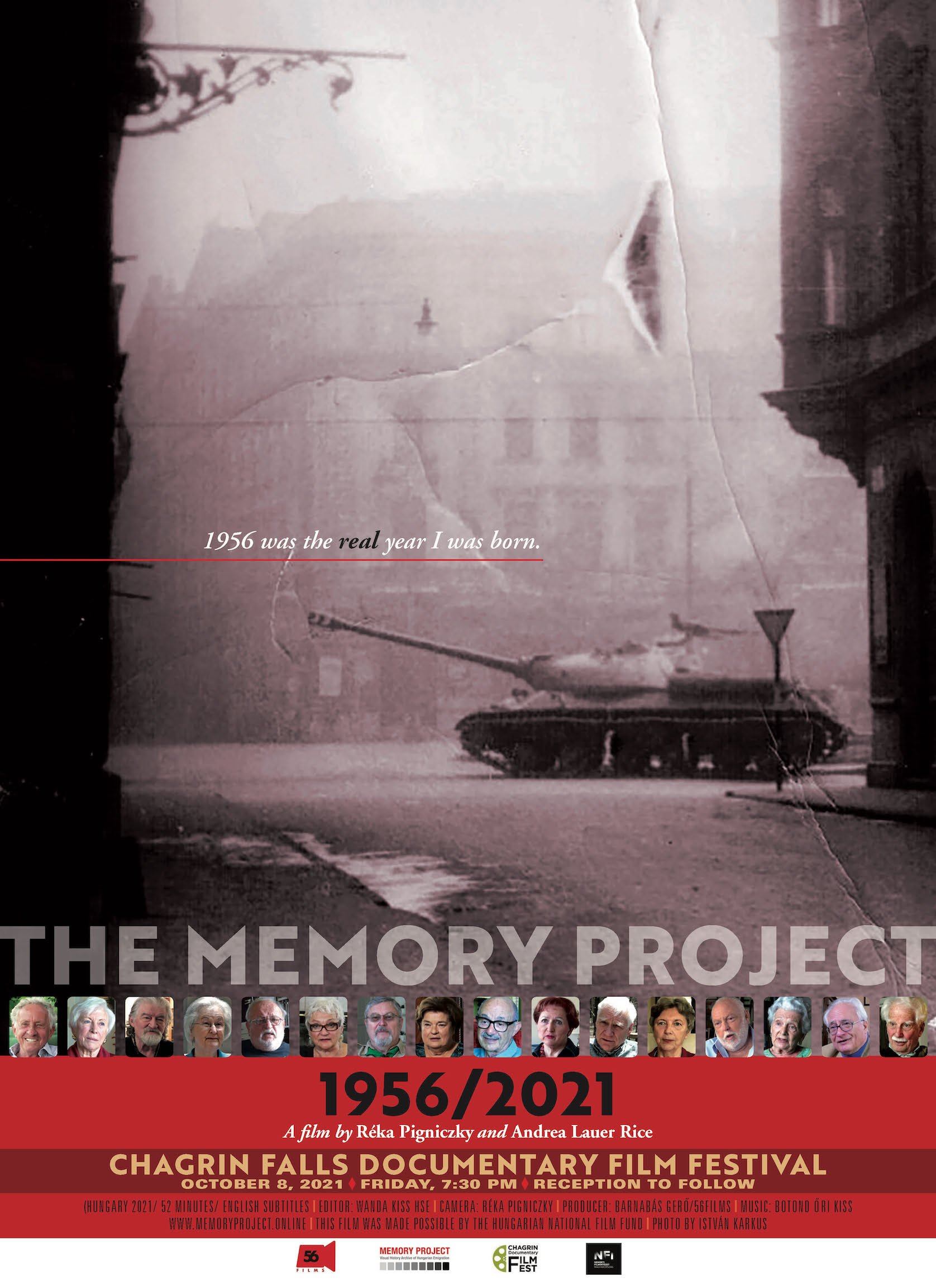 Cast Includes: András Ludányi, László Kondor, George Springer, Judit Magyar, Péter Forgách, Imre Lendvai-Lintner, Mária Lengyel, Les Vadász, Tamás Jackovits, Erzsébet Thuleweit, Ibolya Daroczy, Joe Eszterhas, Katalin Voros, Edith K. Lauer.
Cold Warriors
In Rummerfield, Pennsylvania at the height of the Cold War, a handful of young American-Hungarians were ready to fight for freedom in a homeland they barely knew. Nearly half a century later, in 2016, they return to the remote, run-down farm along the Susquehanna River, to the revolution of their past – and the dreams of their youth. This is an unusual class reunion that speaks about the Iron Curtain, the Cold War and being a hyphenated American. About having two homelands – and one sense of justice.
"We were training to eventually help liberate Hungary, that we would eventually become either paratroopers or in some way cross the border and go back to Hungary as part of a liberation organization."
-András Ludányi, (political scientist, member of the Hungarian-American Rifle Association)
Cold Warriors/Lövészek (USA/Hungary, 56 min., 2017)
Written and Directed by: Réka Pigniczky
Original idea: Andrea Lauer Rice
Cinematography: Zsuzsanna Gellér-Varga and Réka Pigniczky
Editor: László Hargittai, H.S.E.
Music by: Gergely Parádi
Producer: Barnabás Gerő and Réka Pigniczky
Produced by: 56 Films
Supported by: The 1956 Commemoration Committee of Hungary, Lauer Learning, and the Memory Project
memoryproject.online
USA Premiere – Chagrin Falls Documentary Film Fest, Chagrin Falls, OH, October 6, 2017
Television Premiere – DUNA TV, October 23, 2017
Hungarian Premiere – Urania Cinema, Budapest, Hungary, November 7, 2017